Training Requirements
Community Health Worker (CHW) training requirements vary across states, cities, employers, and employment sectors. Most generally, employers seek out individuals with a high school diploma or equivalent, who have the appropriate personal characteristics to work as CHWs. Significant evidence shows that appropriate personal qualities in a CHW candidate are preferred by CHW employers as recruitment criteria - even more preferred than academic achievement. Click here to view the preferred CHW attributes.
The CHW Network of NYC has published recommendations for CHW training and credentialing based on the existing evidence base and our own original research. The training recommendations directly address the skills necessary to conduct the CHW scope of practice and the stated needs of both CHWs and their employers. The recommendations include guidance on CHW training content and methodology with deep roots in adult learning methods, humanistic psychology, and popular education philosophies.

A few states have regulated CHW training through various methods including legislative and policy initiatives, yet there are very limited examples that follow the recommendations in published "promising practices." The work of the CHW Network of NYC was informed by earlier mistakes made by other states in their attempts to standardize CHW training and the leadership advisory group that led our efforts worked diligently and deliberately to avoid repeating those mistakes. In general, CHW training is not considered a college degree program. Although some community colleges offer CHW training programs, such programs can also be sited in community-based organizations and proprietary training organizations.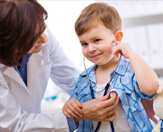 Related Documents
Preferred CHW Attributes